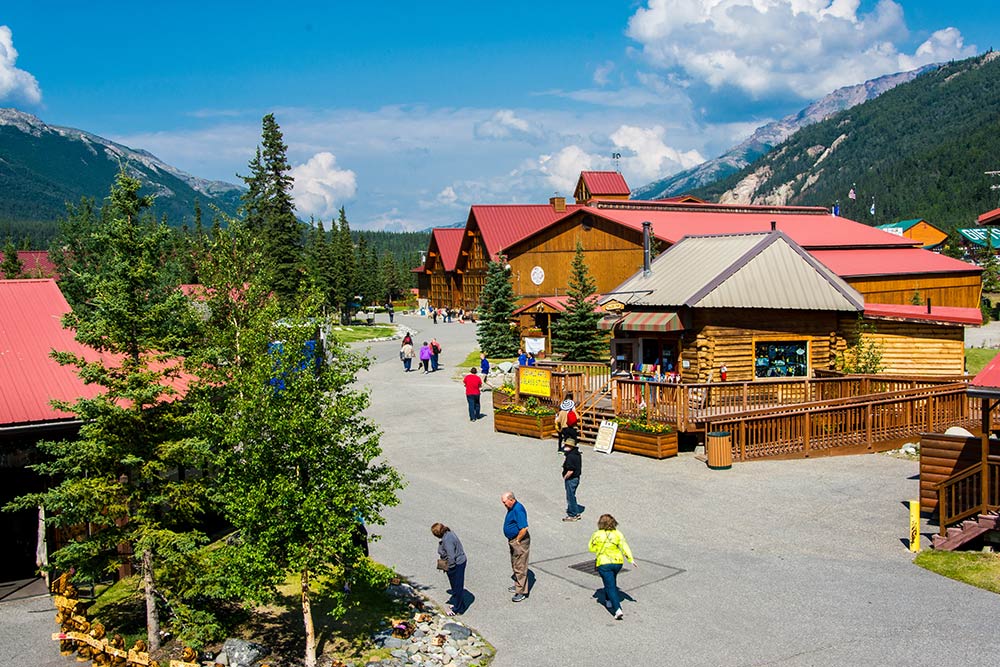 There's something new at McKinley Chalet Resort this season.
Filson's first Alaska outpost features a custom collection of its core line of outerwear, bags and accessories, in addition to an expanded collection of hats, T-shirts and lightweight shirts for the outdoorsman. Filson's pop-up is located in Denali Square among other shops that offer local goods, as well as an artist-in-residence cabin, where Alaska Natives and local artists display and discuss their work.
"When enhancing Denali Square, it's important that we keep the retail shops authentic to the region, and Filson is a perfect fit because our two brands share a passion for Alaska and Yukon exploration, and we both represent quality and value," said Orlando Ashford, president of Holland America Line. "The Filson collection is right on target for our guests, and we're excited about the potential of this relationship."
Filson began by outfitting prospectors headed for the Yukon. "Alaska has always been the ultimate proving ground for Filson products, since we began by outfitting prospectors during the 1890s Alaska Gold Rush," said Steve Bock, Filson's chief executive officer. "We're excited to showcase the full functionality of the brand in such a natural environment and partner with Holland America Line to introduce it to their guests."
Denali Square is at the heart of the McKinley Chalet Resort, which provides accommodations for guests on Holland America Line's Land+Sea Journeys, which combine an Alaska cruise with an overland tour to Denali National Park and beyond. Denali Square is centrally located between the main part of the property, containing the reception hall, dining facilities and guest rooms, and the riverfront guest rooms that provide stunning views of the Nenana River.
Denali Square serves as a gathering area to relax, shop, dine and enjoy music and entertainment. The largest building in the complex is Karstens, the grand, 7,000-square-foot, two-story restaurant showcasing views of the neighboring mountains for dining guests.
At the center of Denali Square is an amphitheater with a covered performance stage and bench seating for guests to enjoy a variety of local shows, ranger talks and demonstrations. Those wanting to quench their thirst or listen to live music can visit Gold Nugget Saloon, home to the Music of Denali Dinner Theater that becomes a bar and music venue after the show.