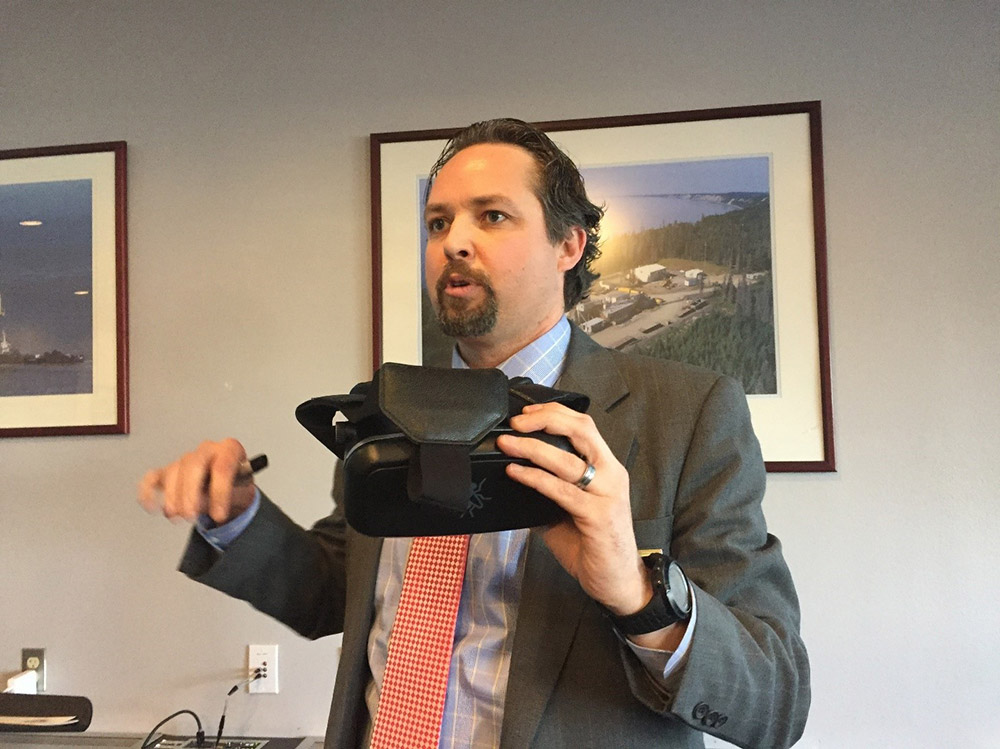 Uncertainty makes everyone uneasy. Low oil prices are cooling Alaska's economy, and while elected officials work to solve the budget deficit, consumers think twice before spending their hard-earned dollars, hurting the bottom line for businesses, which, in, turn hold on making major investments until the economic picture is clearer. So how should marketing professionals react in times of uncertainty?
Eric Fullerton, director of marketing at Alyeska Resort, recently gave a thoughtful and entertaining presentation titled "Marketing Strategies in Times of Uncertainty" at the American Marketing Association of Alaska's April luncheon. Eric manages the resort's marketing and sales efforts from ski operations to seven individual restaurants and everything in between. Eric humorously describes his job as overseeing all 36 cash registers at the resort.
The presentation was a reminder that adversity is part of the marketing game and a marketing professional's job is to adapt to adversity.
Eric's adaptability was put to the test when Alyeska Resort experienced back-to-back winters with almost no snow accumulation on the bottom half of the mountain. He learned to overcome the odds by taking chances on new, untested ideas, like entering joint ventures designed to draw more skiers to the resort. For example, Alyeska and ski manufacturer K2 successfully teamed up by offering a free Alyeska ski pass with each new pair of K2 skis sold.
He also believes the secret to success is no secret at all. The most powerful marketing tool is having customers say they had a great experience. Each month, he sits down with other Alyeska department heads to review customer surveys and learn what works, what didn't and how the customer experience can be improved.
Take chances and don't be afraid to fail was Eric's motto to the room of marketing professionals. "If you learn from your mistakes, you are winning," he said.