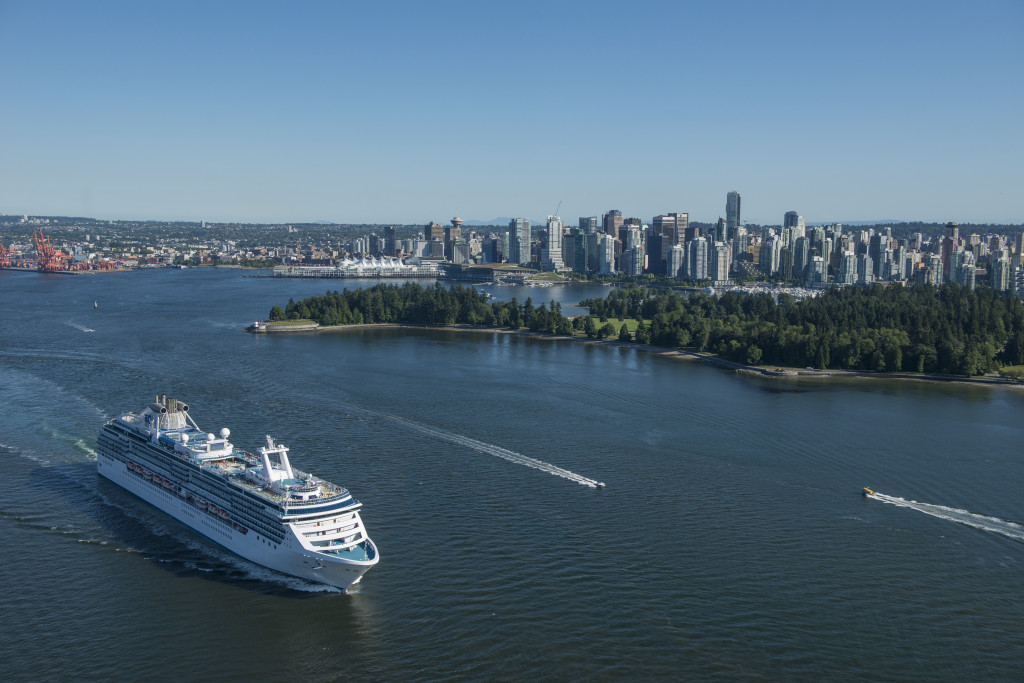 The Vancouver Fraser Port Authority recognized two cruise lines – Disney and Princess –for their voluntary efforts to reduce air emissions in the Port of Vancouver.
Twelve shipping lines and the two cruise lines received the eighth annual Blue Circle Awards, which recognize marine carriers that excel in environmental stewardship and attain the highest participation rates in the port authority's EcoAction program.
Since 2007, the port authority's EcoAction program has recognized a variety of fuel, technology and environmental management options that make ship operators eligible to receive discounted harbor-dues rates. Earlier this year, the port authority added new incentive criteria to the EcoAction program to include discounted harbor-dues rates for quieter ships, making Canada the first country in the world with an underwater noise-reduction incentive.
"Creating impactful environmental change takes shared leadership, commitment and collaboration," said Robin Silvester, president and chief executive officer at the Vancouver Fraser Port Authority. "We are proud to honor 14 marine carriers with a Blue Circle Award this year to recognize their efforts above and beyond regulatory requirements to reduce air emissions. Congratulations to the 2016 award recipients."
Princess has received the award every year since its inception, and Disney has received it since it first homeported in Vancouver.