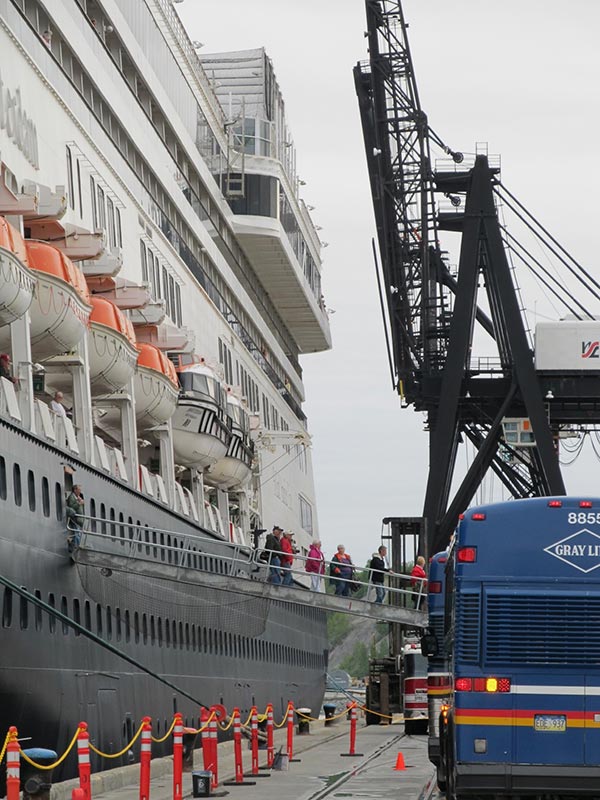 A draft of the state's new, five-year, economic-development strategy calls for increasing cruise ship visits by 10 percent, overall visitation by 5 percent, shoulder and winter visitation by 5 percent and "a demonstrated increase in rural visitation."
"Northern Opportunity: Alaska's Economic Strategy" is the result of eight months of extensive outreach and reflects the input of communities, businesses, public entities, non-profits, tribal organizations and individual Alaskans. Information for the project, which was spearheaded by the Alaska Department of Commerce, Community and Economic Development (DCCED), was gathered through research, a series of community and business forums and two online surveys.
"This strategy is driven by the need to improve the resiliency of the state's economy and intentionally lays a foundation for future growth," said Ethan Tyler, manager, DCCED's Division of Economic Development.
"In our conversations with Alaskans around the state, the cruise and visitor industries were always noted as powerful economic drivers. By public and private sectors working together to implement the recommendations over the next five years, Alaska will continue to diversify and maintain a healthy economy."
The strategy lists five action items to increase visitation to the state:
Increase sustainable growth in emerging visitor-industry segments: cultural tourism, eco tourism, adventure tourism and Arctic tourism
Grow rural and cultural tourism development by utilizing Community Tourism Assessment Models
Increase statewide cruise guests by 10 percent
Increase peak-season capacity by maximizing utilization of existing infrastructure and new infrastructure investment
Increase shoulder-season and winter-visitor capacity and infrastructure by promoting Alaska-specific events to targeted markets
You can read the draft strategy here.