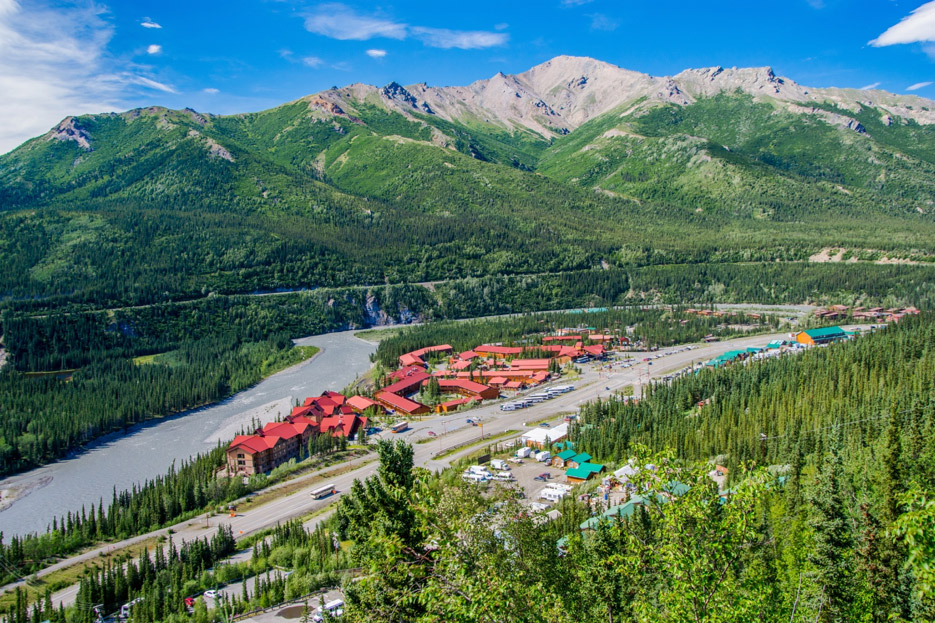 By Dan Bross
The State and the National Park Service are teaming up to improve safety on the Parks Highway near the entrance to Denali.
Alaska Department of Transportation Project Engineering Manager Carl Heim said the area around milepost 231, where the highway crosses a bridge over the Nenana River, is a popular place with park visitors walking to trails on the other side.
"There's a large amount of pedestrians that walk up on the road onto the bridge," Heim said.
Heim said the state plans to rebuild the bridge with an attached sidewalk.
"We're basically building one bridge and we're just gonna separate the traffic from the pedestrians," Heim said.
Another part of the project will use a different means to separate people crossing the highway from vehicle traffic.
"We're gonna put a tunnel under the road," Heim said.
The National Park Service is proposing to build new visitor amenities along the same stretch of the Parks Highway. Denali National Park Outdoor Recreation Planner Molly McKinley says the plan calls for a highway wayside on 2.5 acres of park land.
"That would have parking as well as trailheads and restroom facilities," McKinley said. "And then there would be connector trails that leave the wayside and tie into existing area trails."
The $2 million wayside will be paid for by the Park Service. The State's road, bridge and tunnel work are estimated to cost $26 million. An environmental assessment for the combined project is available for review and public comment. The DOT's Heim anticipates construction will occur in either 2019 or 2020.
Source: KUAC