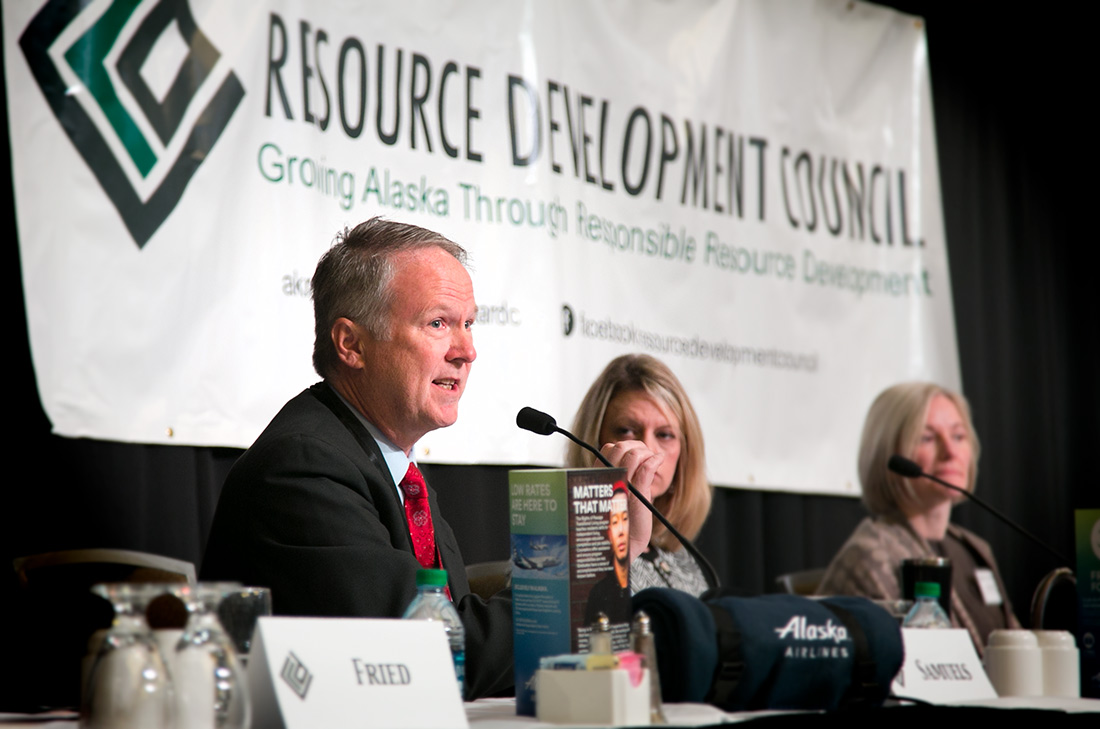 Optimism and caution was the message coming from the cruise ship and tourism industries at the Resource Development Council of Alaska's 38th annual Alaska Resources Conference in Anchorage.
Ralph Samuels, vice president of government and community relations for Holland America Princess Cruises, participated in a morning panel discussion November 15, during which he was asked to give his take on tourism and the cruise industry now and in 2018.
Samuels told attendees Alaska continues to be a top destination. Two million people visited the 49th state this year and spent, excluding transportation costs, an average of $991 per person. Fuel prices are higher in Alaska but are still considered low. Demand is strong, and there is room for continued growth in the cruise ship industry, with existing dock infrastructure at some cruise destinations around Alaska.
Samuels, a former Alaska legislator, foresees a potential for trouble coming from the state capitol. The Legislature may create a balanced budget plan that is anything but balanced for tourism, one of the few growing sectors of the economy.
"If they drive up costs for the business sector, especially in the short term, it could hurt the private sector and shrink the economy," said Samuels. "We need to be very careful how we fix the problem."
Samuels believes the cruise industry has room to grow, but it will require new, costly infrastructure, like roads and docks, to make it happen. He points to the cruise ship passenger head tax as the best source of revenue to pay for improvements, provided the money is used for what it was intended for. He questioned why Juneau is using the funds to build a man-made island that has nothing to do with the cruise industry while other communities could use the money to expand cruise ship infrastructure and bring more money into the state's economy.