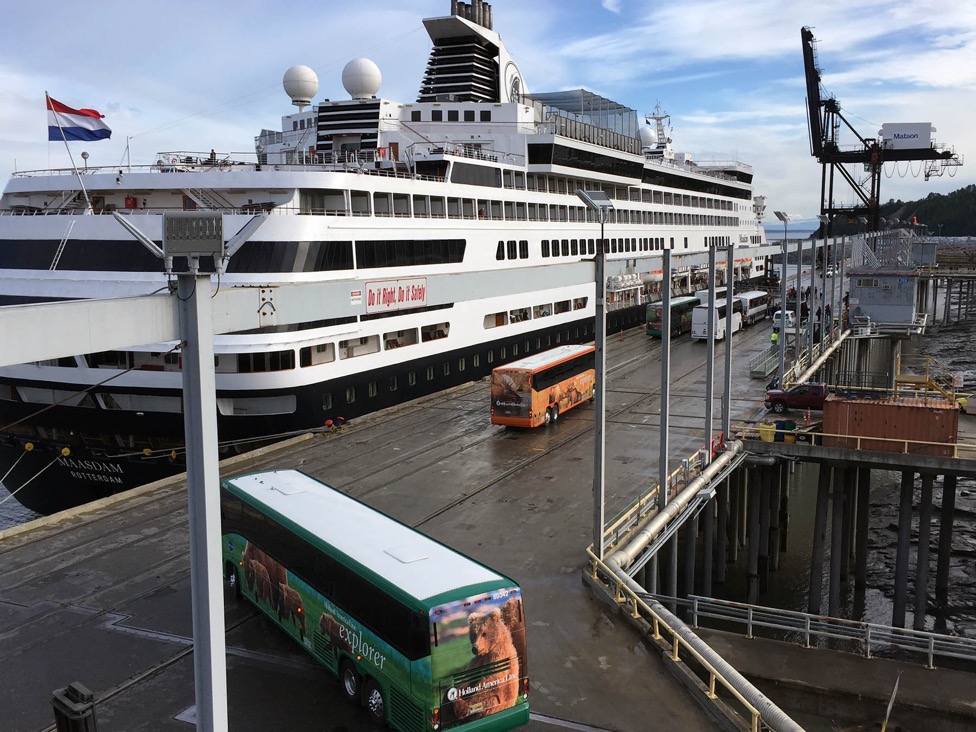 While modest in size, the FY19 $1.4 billion capital budget includes more than $133 million in appropriations directly benefiting Alaska's visitor industry, primarily in the form of infrastructure.
Major projects include:
$81.5 million for Alaska International Airport System. These funds will be used for a variety of ongoing maintenance and scheduled capital improvement projects at the Fairbanks International Airport (FIA) and the Ted Stevens Anchorage International Airport (TSAIA), as required by their respective FAA Master Plan Updates. The largest portion of this funding will be used for airfield-pavement reconstruction and maintenance at Anchorage ($36.2 million) and general-aviation-apron paving at Fairbanks ($15 million).
$21.3 million for the Juneau Access project and $2.5 million for the Knik Arm bridge, two projects previously stopped by the Walker administration. The governor vetoed funds for the Knik Arm bridge.
$20 million for the Port of Alaska (formerly known as the Port of Anchorage). This money will go towards the petroleum and cement terminal project, which will begin shoreside work this summer. The project is expected to cost $170 million to complete. In total, the port's modernization program has an estimated completion cost of between $800 million and $1.2 billion and the port is pursuing the use of special revenue bonds, at the municipal level, to complete it. The port is in poor shape and needs a massive overhaul. Last year, a 57,000-pound fender fell off the dock while a cruise ship was docked because the steel supports gave way due to corrosion.
$3 million for the Alaska Travel Industry Association. While Gov. Bill Walker had included funding for tourism marketing in his FY19 proposed budget, the Senate Finance Committee removed those funds. Funding was restored after public testimony was taken on the proposed budget. The FY19 marketing budget will include a vacation planner, media outreach and maintenance of the TravelAlaska.com website. After approving the FY19 marketing budget, the Alaska Tourism Marketing Board will dissolve.
$3 million for berth expansion in Ketchikan. This money will support the efforts of the City of Ketchikan to develop its port to accommodate larger cruise ships. The total cost of all potential improvement projects is estimated to be $50 million to $70 million.
$1.6 million for support for design of an Arctic deep-draft port at Nome. This money supports a partnership between the City of Nome and the Army Corps of Engineers as they move forward with developing a plan for the first Arctic deep-draft port in U.S. waters.
$2 million for Alaska state parks. $1.7 million was appropriated for trails and another $300,000 for state park public-use cabins.
$1.1 million for Hoonah Cruise Ship Dock Company (Icy Strait Point and City of Hoonah). This money will fund the installation of a floating dock to expedite lightering when two cruise ships are in port.
$400,000 for Marine Exchange of Alaska for vessel-tracking system upgrades and expansion. This funding will allow the older receivers in the tracking network to be replaced with newer, more efficient technology that will cost less to operate.
The capital budget is funded by $1.1 billion in federal payments, and $336.9 million in State of Alaska funds.