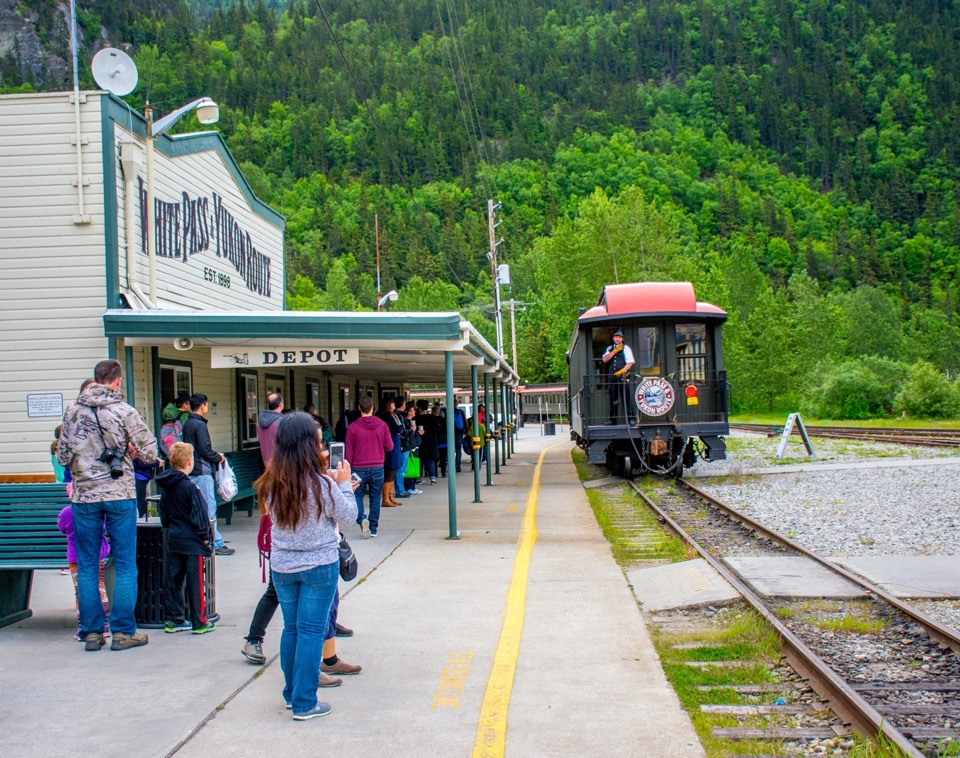 An Alaska-based port and vessel operations group, Survey Point Holdings of Ketchikan, will purchase the Canadian-owned White Pass and Yukon Route, a historic railroad in Skagway, as well as related docks and shoreside uplands in a $290 million deal that will close July 31.
Three other companies – Rail Management Services, Progeny 3 Inc. and Miami-based Carnival Corp. through its Alaska subsidiary Holland America – will be partners in the deal, with Carnival having a minority stake. The assets are now owned by TWC Enterprises, a major owner of golf clubs in Quebec, Ontario and Florida.
Survey Point Holdings is a major tourism and marine support operator, owner of the Cruise Line Agencies of Alaska, which supports large cruise ships coming to the state, as well as Temsco Helicopters and other operations. Survey Point will manage the day-to-day operations of the railroad and other Skagway operations. Holland America is a major Alaska cruise ship operator and is positioned to provide a steady stream of summer tourists to the railroad, which is a popular attraction.
This development has big implications for the future growth of Alaska cruise tourism and infrastructure to support it for Skagway, where the railroad is a key attraction. It brings deep pockets and long-term commitments of major players in the regional industry to own the Skagway facilities and railroad. TWC, in contrast, has its core business elsewhere, and while Skagway was an important source of cash, it was not part of the core business. Infrastructure improvements are needed at Skagway to handle ultra-large cruise vessels, and the new group will be able to accommodate that.
Source: Bradners' Economic Report