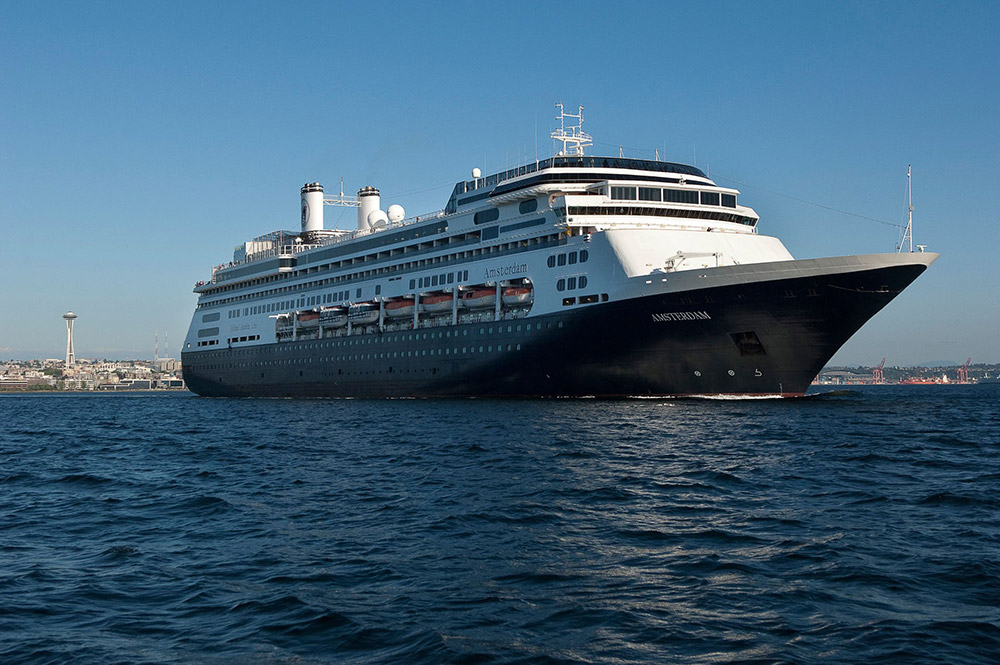 It's another lucky seven for Holland America Line (HAL).
The Port of Seattle presented Seattle's Hometown Cruise Line with its seventh consecutive Green Gateway Award on its 70th anniversary of bringing visitors to Alaska. HAL has seven ships operating in Alaska this season.
The Port of Seattle presents the Green Gateway Awards annually to cruise and commercial lines that call at the port and whose environmental efforts are deemed worthy of recognition.
Port of Seattle cited HAL's environmental stewardship initiatives that exceed regulations and industry standards, including the use of shore power while in port, biodegradable cleaners wherever possible and electronic log books for environmental entries on board that improve data quality, analysis and efficiency.
"Environmental stewardship is a priority at Holland America Line, and it's an honor for the Port of Seattle to recognize our efforts for the seventh consecutive year," said Orlando Ashford, Holland America's president. "We are dedicated to responsibly sailing the world's oceans and continuing to implement new initiatives and seek new ways to be environmental innovators."
In previous years, Holland America Line received the Green Gateway Award for its use of shore power, installation of IPCO Power Fuel Treatment systems, comprehensive practices to reduce emissions and its commitment to protecting the environment.
A long partnership
HAL ships have been sailing from the Port of Seattle since the 1970s. In May 2002, HAL began using Seattle as a home port for Alaska cruises.