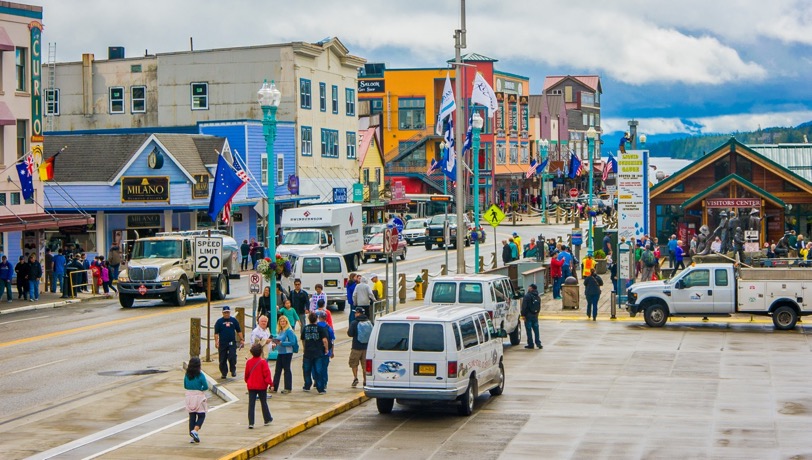 If there is a growth industry in Ketchikan, it's the visitor industry.
Visitors support 1,750 of the 4,090 jobs in Alaska's first city and inject $76 million in payroll.
These are some of the findings in a new Ketchikan Summer Visitor Profile and Economic Impact Analysis prepared by the McDowell Group.
An estimated 1,059,200 visitors traveled to Ketchikan last summer, and nearly all of them (95 percent) came by cruise ship. Four percent visited by air and 1 percent came on the ferry. That's a 12 percent increase in cruise passengers since 2012, the year of the last economic impact study, 38 percent rise in air and a 22 percent decrease in ferry riders.
Air visitors spent the most, $872, with 75 percent of it going to lodging, food and packages. Cruise passengers spent an average of $158, with 93 percent going for gifts and tours.
In total, visitors added $187 million to Ketchikan's economy, cruise line spending another $29 million and crew spending totaled $7 million.
The visitor industry generated nearly $19 million in revenues to the Ketchikan Borough and City of Ketchikan in the form of dockage/moorage ($9 million), sales tax ($5 million) and $4.3 million from the statewide Commercial Passenger Vessel tax.