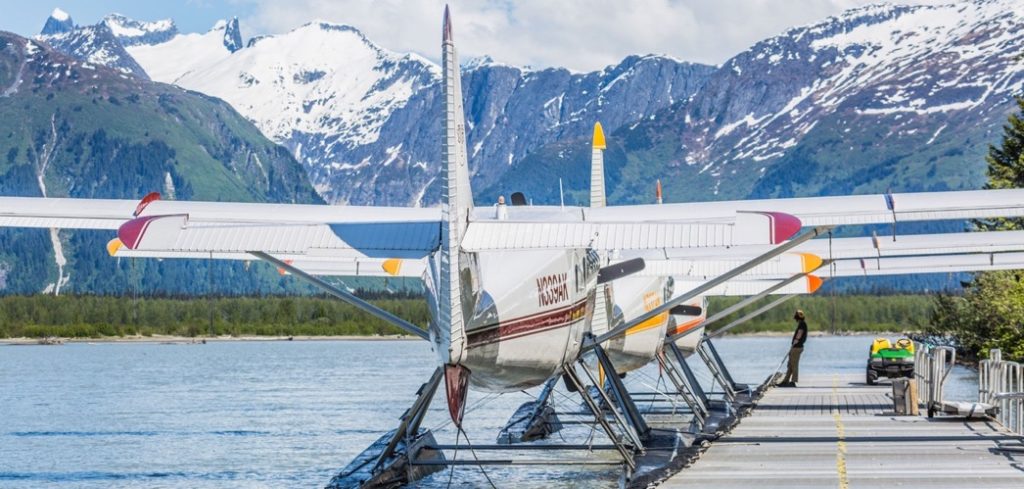 Juneau-based Wings Airways announced the establishment of a new ownership group made up of former Alaska Airlines executives Bill Ayer and Joe Sprague.
Ayer previously served as chairman and CEO of Alaska Airlines. Also part of the group is the Binkley family, who are fourth-generation Alaskans and longtime entrepreneurs in the state's visitor industry.
Rounding out the group are current Wings leaders and shareholders Holly Johnson, Michelle Johnson and Don Bach, as well as Bob Jacobsen, the founder of Wings' predecessor company, Wings of Alaska.
Sprague became CEO of Wings Airways effective April 29, with Holly Johnson continuing to serve in the role of president.
"We are tremendously excited about the blending of seasoned Wings team members with new leaders that have such extensive visitor industry and aviation backgrounds," said Holly Johnson. "It is a team well positioned to lead Wings into its next chapter."
Johnson, married to a fourth-generation Alaskan and a resident of the state for 29 years herself, serves on various boards including the executive committee of the Alaska Travel Industry Association. She began with Wings of Alaska in 1999 and has served as president of Wings Airways since 2009.
Sprague joins the company after 17 years at Alaska Airlines where he most recently served as senior vice president of external relations. Since 2017, he has worked for the Washington State Catholic Conference. He began his aviation career in Juneau 32 years ago as a customer service agent for Wings of Alaska.
"It is thrilling to return to Juneau and join a company that has such a terrific focus on safety and a positive guest experience," said Sprague. "Being able to work with the Wings team to build on a foundation of success, while working closely with local Juneau and visitor industry stakeholders, is an amazing opportunity."
Wings Airways evolved from Wings of Alaska, an airline serving Southeast Alaska that was first formed in 1982. Becoming a stand-alone operation in 2002, Wings Airways continued a partnership with the Taku Glacier Lodge to fly visitors from Juneau's waterfront over the Juneau Icefield en route to a wilderness experience at the historic Lodge.
Source: KINY