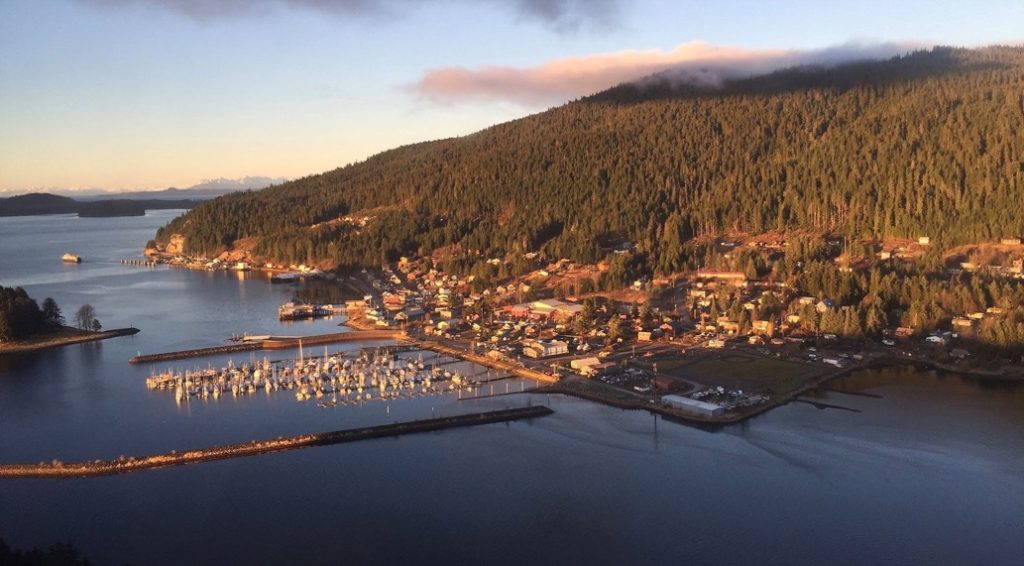 In the days following the groundbreaking with Norwegian Cruise Line at Ice Strait Point, the Alaska Industrial Development and Export Authority (AIDEA) approved a resolution that authorizes AIDEA to provide a loan of up to $15 million to Duck Point Development II LLC, a wholly-owned subsidiary of Huna Totem Corporation (HTC), to help finance the new pier.
And Hoonah announced plans to build a $4.77 million pedestrian project to improve the walkability of its harbor area and make it possible to walk to the community's cemetery on Pitt Island.
State transportation officials have been working with the city to design the pedestrian seawalk. "The improved sidewalk access will also allow for disabled tourists to gain access to a scenic walkway," wrote state transportation planner Marcheta Moulton in an email to CoastAlaska. "That will give them views of the harbor, Port Frederick and wildlife. This will help alleviate congestion in the town core."
The city is putting up about $439,000 with federal transportation dollars making up the rest of the multi-million dollar project.
Source: Coast Alaska contributed to this story