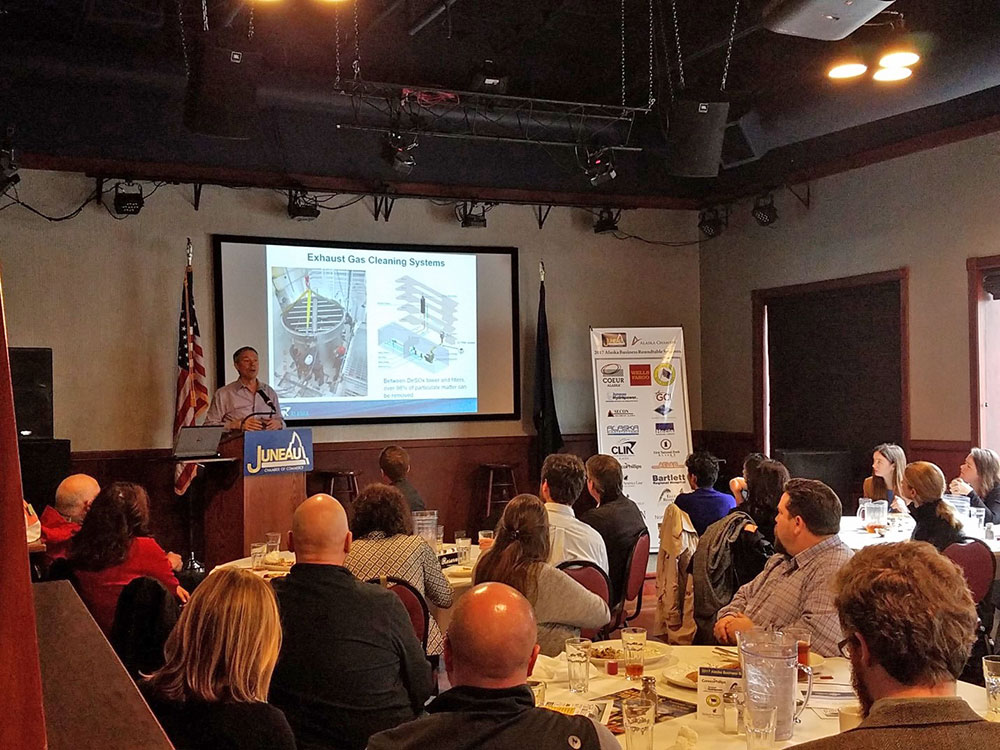 More and larger ships are visiting the state as demand for Alaska cruises remains high, CLIA Alaska President John Binkley told the Juneau Chamber, but the state needs additional dock facilities to handle the growth.
Windstar Cruises is adding Alaska as an itinerary in 2018, and Princess will send an eighth ship.
In 2019, three new cruise lines will call on Alaska: Viking, Azamara and Cunard.
In the three-year period from 2015-2018, the average ship tonnage has increased by 16 percent and lower berth capacity has expanded by more than 15 percent.
Binkley said the $35 million the state collects each year in passenger fees is plenty to accommodate infrastructure needs statewide, but the funds are not distributed based on need. For example, the aging dock in Seward, where 63 ships will turn this season, needs to be replaced, but the community collects only $450,000 in passenger fees. Hoonah collects $800,000 and needs a second dock.
In contrast, Juneau gets $13 million in passenger fees for the two docks it maintains – the other two docks are private – while Ketchikan collects $9.5 million but maintains and operates four docks.
Binkley said the industry is hoping to resolve legal disagreements with Juneau over use of passenger fees. "The goal is a better use of the existing passenger fees," he said. "Resolution will not reduce the fees but will allow the funds to be spent on critical projects statewide to meet demand and allow for all Alaska communities to grow."