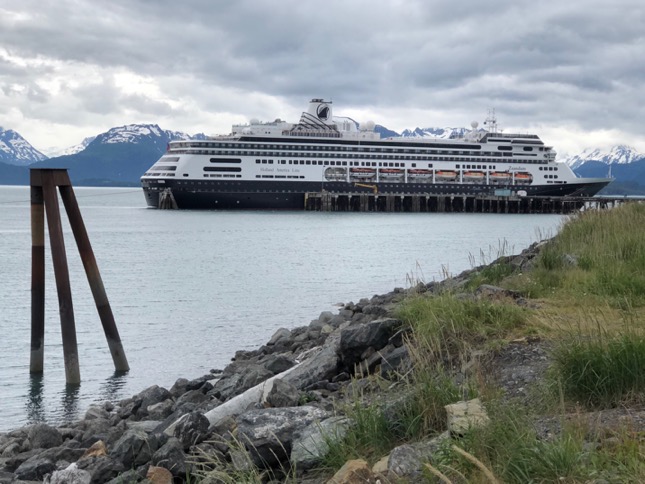 Charming Homer attracts visitors
At the end of the Sterling Highway, on the shores of Kachemak Bay, lies Homer, one of two active cruise ports on the Kenai Peninsula. The community of 5,153 is known for its prolific culinary and arts scene, making it a cultural mecca for both visitors and Alaskans alike.
Much of Homer is situated on coastal bluffs, giving visitors ample opportunity to soak in panoramic views of Grewingk Glacier, Kachemak Bay State Park (Alaska's first state park), the Aleutian and Alaska Mountain Ranges and Mount St. Augustine, an active volcano in the Pacific Ring of Fire.
Homer receives fewer ships than its sister port in Seward. During the summer of 2018, two ships are scheduled to make 11 calls at the city-owned dock. Holland America's Zaandam will call 10 times and Windstar Cruises' Star Legend will make one call. In total, the Homer port has hosted fewer than 100 ships, and 100,000 cruise passengers over the past decade.
In addition to the cruise passengers received at their harbor, Homer also hosts a number of cruise ship visitors arriving by bus from Seward on land tours.
While the presence of the cruise industry in Homer is modest, the community has already reaped many economic benefits from the industry's presence. From FY2007 to FY2016, Homer received $134,643 in Commercial Passenger Vessel (CPV) Excise Tax (0.12% of the total collected in Alaska during that time). In addition, it received an additional $134,643 from the Kenai Peninsula Borough through a grant program funded by the borough's share of CPV revenue.
Homer's CPV revenue has historically funded a series of ongoing, small port improvement projects like restrooms and passenger staging areas. In 2012 the city received a $6 million grant from the State of Alaska's CPV Tax Account for more substantial cruise ship dock and passenger facility improvements.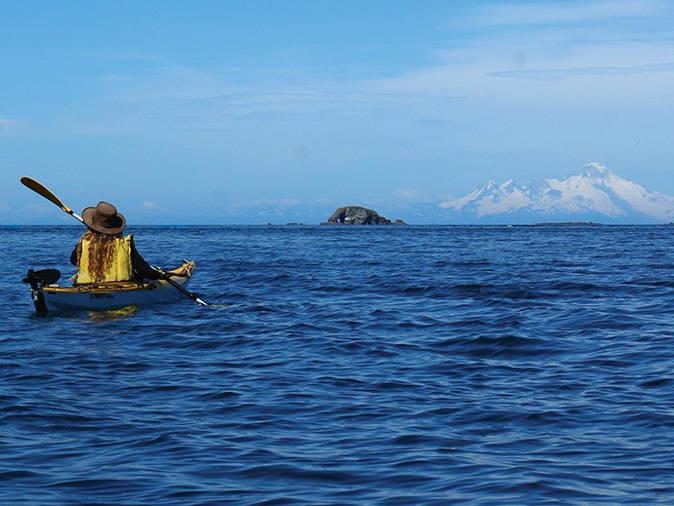 Popular activities
Saltwater fishing
Homer is best known as the "Halibut Fishing Capital of the World." Visitors who book one of the area's many local fishing charters can expect to catch their daily limit of halibut, and frequently have the option to target other species during their trip, including king salmon, silver salmon, rockfish and lingcod.

Fly-out excursions
Homer's proximity to Katmai and Lake Clark National Parks has made it a favorite jumping-off point for travelers seeking a wilderness experience off the road system. The flight time to many popular bear-viewing locations is approximately half that of flights originating in Anchorage. Many flightseeing operators offer the option to combine several activities into one trip, like fishing, wildlife viewing, glaciers and volcanoes.
Halibut Cove and Seldovia
The communities of Halibut Cove and Seldovia are accessible via a short boat ride across Kachemak Bay. Both day trips and overnight stays are available. Restaurants, coffee shops, art galleries, concerts and music festivals are just a few of the unique experiences available.
Homer Spit
The Homer Spit is one of Southcentral Alaska's most iconic geologic features. The spit is a slender, five-mile sliver of land that juts off the coast of Homer into Kachemak Bay. The Sterling Highway extends all the way to the end of the spit, which is the location of its cruise port and small boat harbor, as well as a variety of restaurants, shops, galleries, campgrounds and other accommodations.
Kayaking
The coastline surrounding Kachemak Bay is sprinkled with other bays, coves, rivers, lagoons and lakes for kayakers to explore. Experienced paddlers can rent gear in Homer and charter a water taxi to portage them to their destination of choice, while guided tours are available for individuals and groups seeking a curated experience.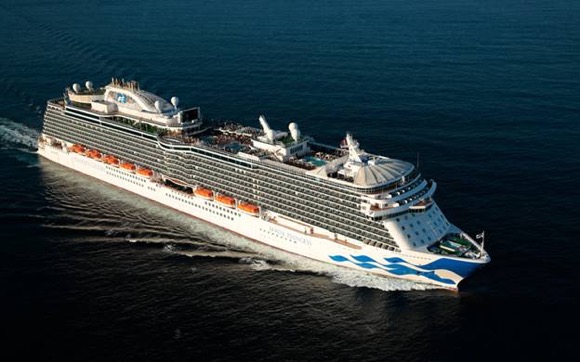 Princess Cruises will celebrate 50 years in Alaska next year, offering nearly two dozen land-and-sea tour options and bringing seven cruise ships to the state between May and September.