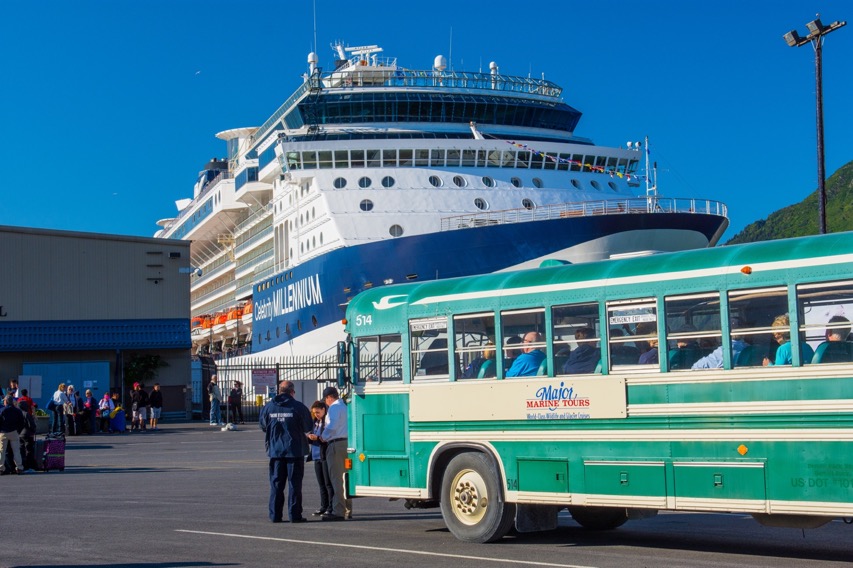 Alaska Railroad operates Seward's cruise ship dock
"Alaska Starts Here." That clever motto perfectly describes Seward, a major port community in Alaska's burgeoning cruise ship industry and where tens of thousands of cruise ship passengers get their first chance to explore the farthest reaches of Alaska.
This season promises to be another standout year for Seward, with 71 cruise ship visits on the schedule from mid-May through late September. Ships arriving in Seward have usually crossed the Gulf of Alaska, and the community serves as a disembarkation or embarkation point for passengers beginning or ending their voyage.
"Alaska is still in high demand and we are seeing more cruise ship passengers arriving in Seward each year," said Cindy Clock, executive director, Seward Chamber of Commerce. "We experience a significant economic impact even though most passengers are transported shortly after arriving here."
Sitting at the head of Resurrection Bay on the Kenai Peninsula's east coast, Seward is one of the state's major transportation hubs thanks to its ice-free harbor. The Alaska Railroad and the Alaska Marine Highway System operate out of Seward and the city is mile 0 on the Seward Highway, stretching about 120 miles north to Anchorage.
The city's population explodes to more than 20,000 each Fourth of July for the Mount Marathon Race, a grueling run up and down a 3,022-foot mountain overlooking the city that draws the world's best mountain runners.
The cruise ship dock and terminal are owned and operated by the Alaska Railroad. Built in 1966, the railroad is preparing a capital improvement plan to replace and expand both the dock and terminal without disrupting cruise ship visits during the summer visitor season. Click here to the see the master plan.
From 2007 to 2016, Seward received $3.3 million in cruise ship passenger head-tax revenue. How the funds are invested in public safety and cruise ship passenger infrastructure begins with recommendations from the cruise ship industry, city workers and other stakeholders. The Seward City Council makes the final determination on how funds are appropriated.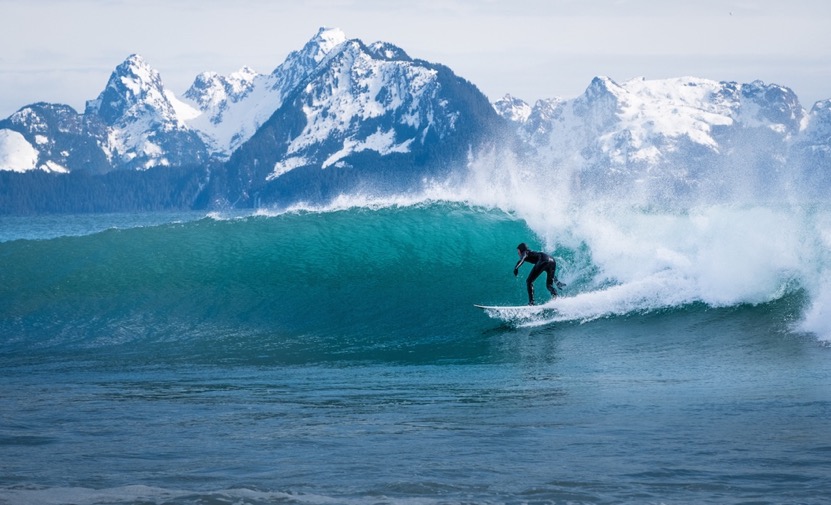 Lots to see and do in Seward
That motto, "Alaska starts here," says it all. Activities and adventures for all ages and abilities are waiting for you in Seward. Here are 10, in no particular order.
Alaska Sealife Center – The Alaska Sealife Center celebrates its 20th birthday in 2018. This is where Alaska's marine mammals, birds, invertebrates (crab, octopus) and fish can be seen up close. More than a tourist attraction, the center is a scientific research facility that also rescues injured or abandoned juvenile marine mammals. This is a must-see attraction in Seward. Check out the website http://www.alaskasealife.org to learn more.
Mount Marathon – The world's best mountain runners race each other in the world-famous Mount Marathon Race held every Fourth of July. It is considered one of the world's toughest short-distance races. Cruise ship passengers, who are physically fit and wearing a good pair of hiking boots, can hike the three-mile trail up and down the mountain. Make sure to bring a camera to record the remarkable view of Seward and Resurrection Bay from the top of the mountain.
Exit Glacier – Located within easy driving distance from downtown Seward in Kenai Fjords National Park, Exit Glacier is about the easiest way we know to experience a majestic Alaska glacier. Maintained trails and interpretive displays make this excursion accessible to almost everyone.
Surfing – Hang 10 in Resurrection Bay! If you are a surfer, or would like to try surfing for the first time, don't allow Alaska's cool ocean temperatures to deter you. Two companies in Seward offer day trips for cruise ship passengers looking to catch some waves. All the equipment you need from wet suits, specifically made for chilly water, to surfboards are included.
Resurrection Bay Tours – A day cruise is the perfect way to see whales, glaciers, mountain goats, sea lion colonies and more in and around Resurrection Bay. The tours will depart in almost any kind of weather so make sure to dress appropriately.
Helicopter Tour – Get a bird's eye view of Resurrection Bay by taking a helicopter tour. Some operators also land on nearby glaciers providing passengers with the opportunity to walk out on the ice.
Kayaking – Get away from it all by signing up for a guided kayaking tour. Join sea otters paddling through an icy maze of enormous icebergs on your way to one of the glaciers that ring Resurrection Bay.
Waterfront Park – This walking trail connects the Alaska Sealife Center, the small boat harbor, downtown Seward and beaches and is an enjoyable way to spend an hour or two. Be sure to keep your eyes on the ocean, whales, seals and other wildlife are often spotted from the trail.