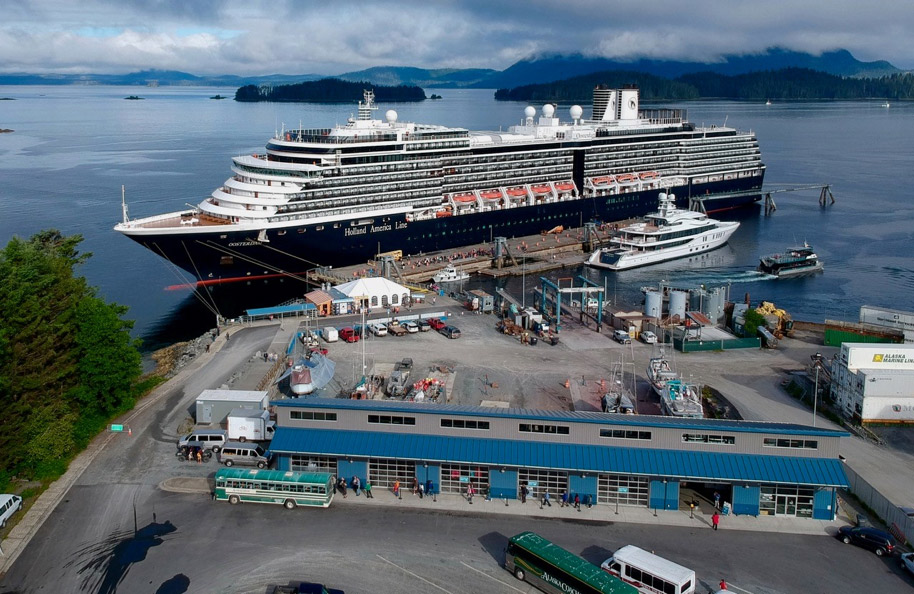 Cruise Visitors big part of Sitka economy
Sitka is like no other community in the Last Frontier. A one-of-a-kind blend of ancient, colonial and modern cultures, the region was inhabited by the Tlingit people for thousands of years before the arrival of Russians, who established Sitka as the capital of Russian Alaska 68 years before selling Alaska to the United States.
Located on Baranof Island west of the famed Inside Passage, nearly 9,000 Alaskans call Sitka home. While small in population, it has a very big footprint, 2,870 square miles, making it the largest city by land mass in the United States. The economy is a healthy mix of commercial fishing, seafood processing, government services and, of course, tourism. The cruise industry is the backbone of the tourism industry, delivering about 160,000 passengers during the 2017 season.
Sitka's cruise ship dock, located about six miles north of town, is privately owned by Halibut Point Marine Services. The facility was opened in 2012 and has experienced remarkable growth, hosting only one ship that first year to 91 ships this year. Demand for dock space is so great the company is expanding the dock in time for the 2018 cruise ship season.
"The popularity of Sitka is growing along with the cruise industry," said Chris McGraw, General Manager of Halibut Point Marine Services. "Expanding the dock will make sufficient room for the expected increase in cruise ship passengers over the next two years."
This is another example of how tourism buoys Alaska's economy during tough economic times. The cruise industry is now a vitally important player in Sitka's economy.
"With 82 percent of the visitors arriving in Sitka via cruise ships, cruise visitors continue to be an important driver of our local economy including direct spending and sales tax revenues to city government," said Sherry Aitken, director of tourism, Sitka Chamber of Commerce. "Sitka saw a $600,000 bump in sales tax revenues last year, most of which occurred during the summer cruising season. The port of Sitka continues to be underutilized by cruise companies, with ample capacity for more ships and visitors."
Sitka's port is not able to dock cruise ships, so each summer, a few ships drop anchor offshore and passengers are tendered to downtown Sitka in small boats.
Between FY 2007 and FY 2016, Sitka received $5.5 million in shared commercial vessel passenger taxes (CVP) and legislative grants of $13.8 million from the CPV tax account. The grants have funded harbor infrastructure and reconstruction of Centennial Hall.
Nineteen ships, primarily small and mid-sized, will call next season.
Top 10 attractions
Sitka, like several of the communities in Southeast Alaska, has rugged mountains, peaceful meadows and tranquil beaches, making the options for recreation and sightseeing appear almost endless. Here are 10 in no particular order.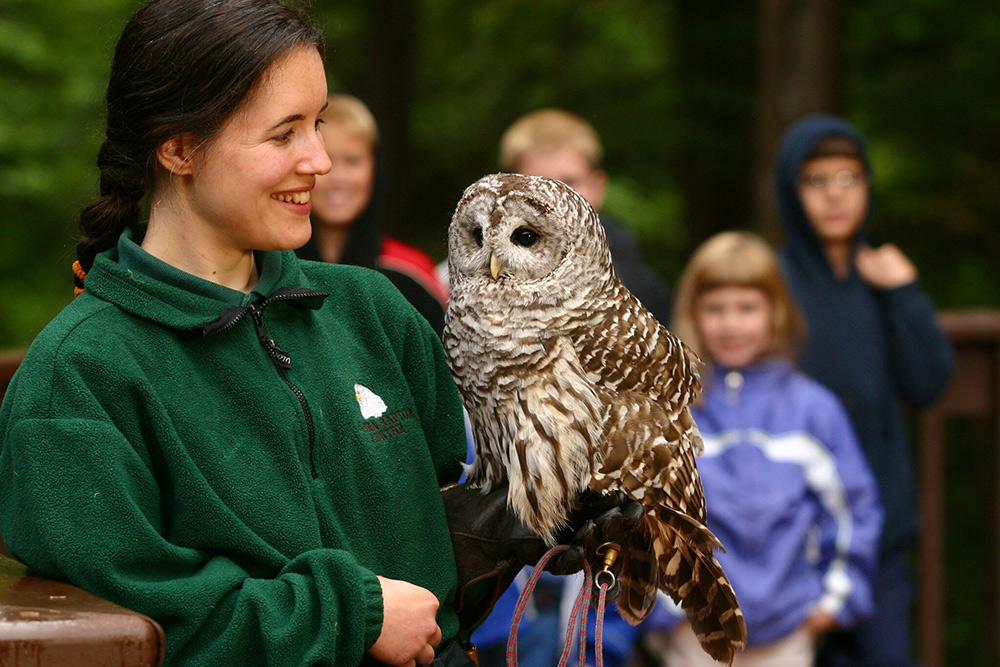 Alaska Raptor Center – From its humble beginnings treating an injured bald eagle 37 years ago, the Alaska Raptor Center has evolved into a 17-acre facility that treats and releases up to 200 injured and sick birds a year. Guided tours are available all summer.
Sitka National Historic Park – The stories and artifacts from the Battle of Sitka that took place between Russian invaders and the Tlingit in 1804 are preserved and remembered at this fascinating national park located in downtown Sitka.
Alaska Native Brotherhood Hall – This was the original chapter of the Alaska Native Brotherhood, formed more than 100 years ago to fight racial discrimination in Alaska. The interior is a visually captivating two-story auditorium with wood paneled walls and Native artwork. Native dance performances are held throughout the cruise season.
Fortress of the Bear – Seeing an Alaska bear can be a cherished memory for many visitors. The Fortress of the Bear is a treatment and rehabilitation facility for orphaned bear cubs that would otherwise perish in the wild without their mothers. Eight bears make their home here and can be seen by visitors.
Sheldon Jackson Museum – This state museum was founded in 1888 and houses an extensive collection of indigenous art and history from across the state. The building is listed on the National Register of Historic Places.
Fishing and wildlife charters – Several guiding services are available for fishing or viewing whales and other wildlife in the clear, blue waters surrounding Sitka.
Scuba diving – For the more adventurous, the waters around Sitka are considered among the best anywhere for cold-water scuba diving.
Hiking – With good hiking boots and some effort, hikers are rewarded with remarkable views of waterfalls, the ocean and surrounding islands.
Dining – Straight from the dock to your restaurant table, feast on fresh, locally caught crab, salmon, halibut and other seafood in Sitka's wide selection of restaurants.
Arts and crafts – Sitka has a thriving arts community. Artwork crafted by Alaska Natives and local artists can be found in many of the downtown galleries and shops.